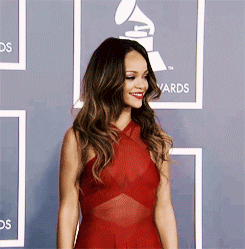 Red – the color of passion, power, and love. Slipping on a red dress is an instant confidence boost. But a red dress isn't always appropriate. So how are you able to have that same, red dress confidence, without the red dress? Bottoms of course! Colored pants have been in style for a while now and it's safe to say they aren't going anywhere. Wearing colored pants is a way for you to make a statement to the world, without using any words. Wearing red pants, shorts, or skirts is a way for you to tell the world to look at you and see how a boss lady gets stuff done. Still not convinced? Check out these five boss ladies who are showing off their power through their red bottoms.
Jennifer Lopez
J. Lo is the definition of someone who is both sophisticated and sexy. Being an actress, singer, dancer, fashion designer, producer and author, who wouldn't want to be like her? It's no wonder that J. Lo is on our list of celebrities who make red bottoms look good. J. Lo is seen rocking a red, pleated, high-waisted skirt. Besides her confidence, J. Lo is able to pull off this red bottomed look by wearing tall, platform heels that help give her height and keeps her from looking like she's drowning in fabric.
Kim Kardashian-West
Kim K is taking over the world right now. Her family is known worldwide and her mobile game has brought in millions. Exuding confidence, we can see Kim K strutting down the streets in this red pair of leather pants. What we love about this outfit is how she was able to make red pants looks professional by pairing it with a tuxedo blazer and simple top.
Demi Moore
We'll always remember that iconic scene of Demi Moore and Patrick Swayze caressing a lump of clay while making all of us at home swoon. Because of that timeless moment, whenever we see Demi in red we think of love and passion. We love how these rolled up red pants feel romantic on demi with her flowing cardigan and stark white shirt.
Taylor Swift
Taylor Swift came into our lives back in 2006, with her pop-country CD, curly hair, and guitar. Since then she has taken over the charts, sold millions of albums, and has sung us through countless heartbreaks. Taylor Swift can always be seen wearing either a bold red lip, or a statement red outfit. We love the way Taylor Swift looks in her high-waisted red shorts that ties into the heart on her "I heart LA" shirt and red shoes.
Beyoncé
We already know Beyoncé is bae. Beyoncé is Queen. Her calm composure and passion for her family, fans, and music are part of what makes Beyoncé such a strong woman and a strong role model. Only women with Beyoncé level confidence would be able to pull off these plaid printed shorts like Bae. What makes Beyoncé look so good in these red bottoms is the effortless look this outfit has. It doesn't look like she spent hours picking out the perfect outfit, it looks she's comfortable. And if Beyoncé can look comfortable and sexy in red plain shorts, so can you.
You don't have to be a pop star, fashion icon, or actress to pull off red bottoms, just the confidence to know that you're rocking it and people are staring because they wish they could look as good in red as you. Wear red to feel confident. Wear red to feel beautiful. Wear red to work to show your power and that you are a force to be reckoned with.