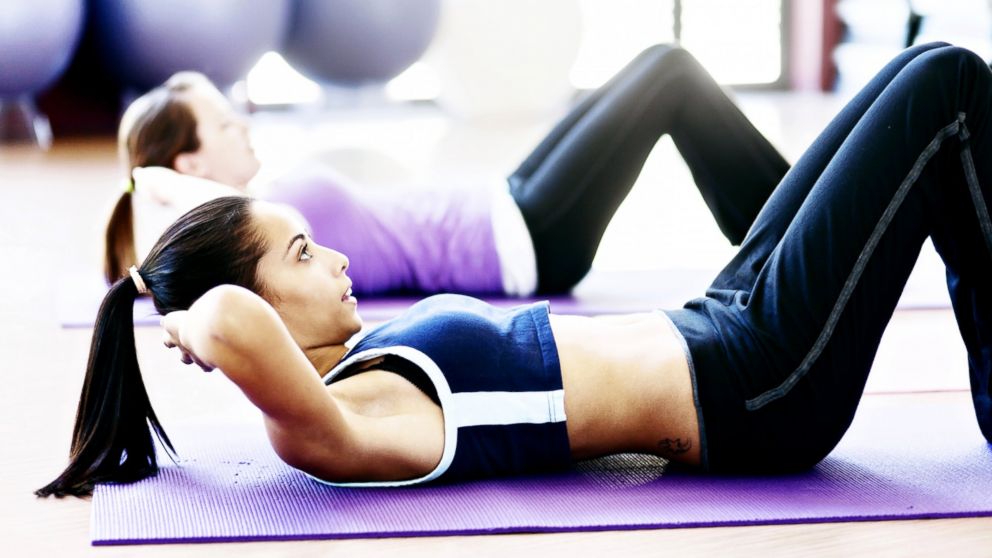 Working out has to be something you enjoy to truly be beneficial because you won't stick to it if it isn't. Believe it or not how you look and what you are wearing will play a huge role in whether or not you enjoy your workout sessions.
Ok, we know motivation is a key but how do clothes rev up your workouts?
Baggy sweatpants and the old cotton T just won't cut it. Not only are they a drag-me-down, but they are actually bad for your body altogether. You need something to separate you from the sweat, and the right workout clothes are great for doing just that.
Just because it says fitness wear doesn't mean that it is. Fitness fashionistas are easily confused, and the trick is really simple; buy all of your fitness wear according to your body type! Comfortable and cute are the operative words here, and watch the materials you choose. You want the sweat wicked away and not being held close to your skin. After all, knowing what not to wear to the gym is also essential.
Here are some tips for dressing for your body type in the gym
Bottoms up
If you are one of those ladies who have a healthy derrière then you are in luck. The days of not being able to find anything that looks great on you at the gym are over. There are entire lines of fitness wear designed especially for you, and you will be rocking it too. There is not such of a thing as too much junk in the trunk when the trunk is being maintained, and great fitness wear will help you keep in tip top, or shall we say, bottom, shape.
You want to cover but flatter your figure. Champion Authentic Women's fitness wear is a great choice. They are not boring and the capris have a drawstring to insure an excellent fit. Coupled with a mesh burnout and a cutie sports bra you will look as great as you feel working out. Remember to use dark colors on the bottom, and only use fitness wear featuring a drawstring. Make the top colors bright. Add a subtle accent to your waist with your shirts.
Topside troubles?
For the bustier ladies you have to find the right bra with an underwire. That is as important as the right pair of athletic shoes. You want the support without restrictions. Now, you do want a lose top, but you never want a baggy top. There is a difference.Tanks by Champion Balance are usually super. Plus it features two layers for added support. You are one of the lucky few. You can use colors on the bottom half! Dare to play with prints and bold colors.
Getting not so jiggy with it!
Now, for the plus size lady going to the gym can be taxing. It doesn't have to be, because there are amazing finds in fitness wear that will make you look great and feel better about the overall experience as well. As a matter of fact Lane Bryant has you covered, and you can dare to be a diva in the fitness finds waiting on you in their product line. This is an updated fitness line, and you are going to love how you look and how it feels.
Lane Bryant offers a material that not only separates you from the sweat, but it also offers support. A good sports bra is essential, and the name of the game is support. On the bottom half you want to go with dark and supportive control top compression capris or workout pants. Dare to go with loads of color up top, and have fun with your fitness wear.
Strong girls need love too
Now, for the muscular divas out there, you are truly the lucky ones. You can get away with almost anything. Black bottoms are ok, but why not flaunt those toned legs with some classy prints? Show off those arms too with tops that outline your physique and add femininity. The runched sweetheart tanks are a good example. You definitely want to be proud, because you have good reason to be. Break out of the "blacks" and into a wonderful world of prints and color.
If you would like to share some fitness wear tips, do's or don'ts please do so in the comments area below. We look forward to hearing from you.