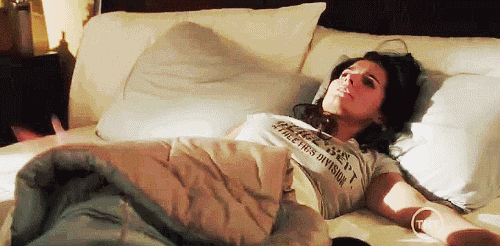 There is nothing more fun than crawling into bed with your man to enjoy a little sexual pleasure. Whether the focus is to please him or for you both to please each other, the goal is to have some fun and enjoy each other's bodies. There may be fun to be had, but It is no secret that there are some things that men should just not do in bed because is can take away from the experience or even ruin it. While spending time in bed with a guy can be thrilling, it can also quickly go awry if certain mistakes occur.
Here are 7 worse things guys could possibly do in bed.
Lose his erection
Nothing is more frustrating more a woman than a man losing his erection. Yes, this can occur for many reasons, but it may make your significant other feel as though she has done something wrong.
Complain
No one likes when people complain, especially in bed. When men complain, it may make a woman feel as though she is not pleasing him or that he is not attracted to her. It is okay to make suggestions or requests, but when a man complains it may take both him and the woman out of the moment.
Be too rough
There is nothing wrong with a little rough sex, but there is such a thing as too rough. Women do enjoy a little hair pulling or spanking, but there some a point when the roughness may cross a line and cause her to feel uncomfortable. Men should be careful not to make his significant other feel uncomfortable. It may ruin the moment and cause her to question if she want to engage in any further sexual activity.
Wrong hole
It is true that sometimes a man may accidently aim at the wrong hole, but if it happens too often, it can get a little annoying. Women like to know that a man knows exactly what he is doing and if he repeatedly tries to insert his penis into the wrong hole, a woman may question his skills and experience.
Control your head
Men tend to push and pull a woman's head in the direction he likes, but this can be rude and annoying to the female. Instead of trying to control her head with your hands, express yourself verbally without coming off as you are complaining. She wants to please you, but she doesn't want to feel like she is being forced to do so.
Awkward dirty talk
Many people enjoy a little dirty talk during sex. It can be exciting and add to the experience. However, you want to be careful not to make things awkward by saying the wrong thing. If there are certain things you like saying during sex, you may want to learn what your partner likes before you make risk making things occur. Feel her out and see if she enjoys the same level of dirty talk as you do.
Not reciprocate
Men enjoy oral sex, but so do women. No one likes to feel neglected by their partner, so it is important to reciprocate if certain things are done in the bedroom. It is not always a requirement, but at least consider it. Your partner may feel as though you are selfish or don't care about satisfying them if you are not willing to give.