In today's world I could see myself becoming addicted to my dildo. Look, men come with some real baggage nowadays. I do not need the headache. I can take the viberatior out when I want it, put it away when I don't and it doesn't stress me out or make me feel insecure. It will never abuse me, plus I know exactly how I like it. Plus, who doesn't love sex toys, right?
Me, I am a huge fan. I feel that they play an important role in keeping things both spicy and interesting in the bedroom. They are great for having awesome adventurous sex or for keeping the marriage bed hot. They also do wonders for single ladies who do not want the stress and headache of a relationship or who do not want to put themselves at risk for communicable diseases.
There has been some hype saying that viborators make women less sensitive to touch. That is probably a rumor started by a very insecure guy. Truth is it makes women more sensitive to the touch. Just necause a women doent not have an orgasim with her partner and soes with her favorite dildo doesn't mean she is addicted to it. It means she knows her body.
Look, in some ways viborators can becme addictive, but not like a caffeine or drug addiction. The addiction is to the simplicity, pleasure without ties and convenience and not to the tool itself. While viborators do not desensitize a femal they can have the clitouras become adapted to the same stimuli over time being exposed to that and that alone. Wait! Don't toss the toys. Just get a couple others and switch it up.
Make the viborator a tool of enhancement rather than something that is seen as competition by your beau. The last thing you want to do is have to defend your dildo because your guy is suddenly feeling insecure. If you can get him to join in the fun it could take sex to a whole new level.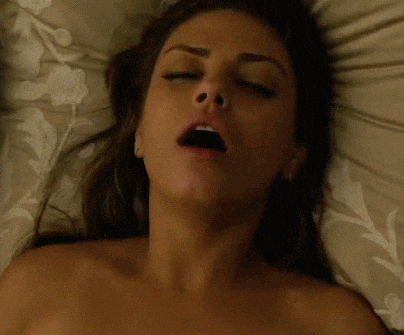 Don't let your body get used to the same patterns over and over again. You can masturbate with hands only, use different dildos with different speeds and patterns and go toy free from time to time. Changing it up will assist your body in not becoming accustomed to any one pattern or type of stimuli so you can keep enjoying sex with and without the inclusion of toys.
If you feel you're addicted to your vibrator then maybe you should really examine the situation. I mean is it the worry free, nag free mornings or the fast but pure pleasure at night that you can do all on your own. Is it the chain free, commitment and worry free lifestyle that you have always craved that you are addicted to. I mean, we can always kick it with a guy if it is companionship we crave, but with a viborator we are in control.
If you are having trouble achieving an orgasim, ask yourself how long have you used the same tools? If your body has adapted to that pattern for a good amount of time you may have to start working with various tools to readapt the body to more spontaneous patterns and vibrations. If you don't then the body will evolve to only respond to that pattern and that pattern alon. No one wants that.
Whatever is going on you are not addicted to your vibrator. It is not an addiction. There is always an underlying solution when a woman cannot orgasim without her tools, the thing is figuring out where the problem lies and dealing with it.