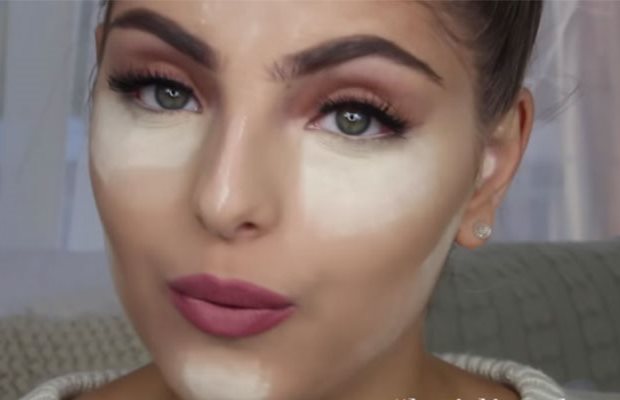 People do many different things with makeup. They buy it, wear and more recently, they have been baking it. Contouring was all the rage a few minutes ago, but now people have moved on to baking, and makeup wearers all over seem to loving this new trend.
One may assume that since the term baking implies cooking something that they will be cooking their makeup, but they would be wrong in assuming this. Baking is actually a technique that allows your makeup to be worn longer and provide full coverage. While some people seem to have been successful with this technique, there are others who are still not clear on what exactly makeup baking is and how it can benefit them.
What is makeup baking?
When a person bakes their makeup, they are basically applying concealer heavier than normal and using a loose powder to set it. What this does is give your skin a matte appearance and provides you with full coverage that is long lasting. Getting this look will take practice, but the steps are pretty simple and should work if followed correctly.
How to bake?
Step 1: Concealer
When applying your concealer, start with a thick layer under your eyes, forming it into the shape of an upside-down triangle. Allow the concealer to sit for 10 to 20 minutes before moving on to step 2. Letting the concealer sit gives your body heat the chance to melt it so it will change texture and color. This makes it easier to blend.
Step 2: Blend
Once the concealer is applied under your eyes and everywhere you desire full coverage, and you have allowed it to sit for the appropriate amount of time, you want to blend the edges in with your foundation until they can no longer be seen. This step is important because if you do not blend properly, people will be able to see the lines from your concealer.
Step 3: Face Powder
After you have blended in the concealer, you can apply your loose face powder. Once applied, let it sit for three to four minutes before removing excess powder with a clean makeup brush. If all goes well, you should have a clean, matte look that will last all day and night long.
Should you be baking?
To bake or not to bake? Like with any new makeup trend, baking only looks good if you know what you are doing. This is something that may take some time, but if you do master it, you will probably find that you prefer baking when you want to have a more dramatic, sophisticated look. If that is the case, you will most likely bake your makeup when you are heading out for a night on the town or going on a date, not during the day or when spending time at the beach with friends. Whether or not you should bake ultimately depends on the look you are going for and where you are going.