Striking a balance between buying that cute, cheap, faux-suede, studded clutch in neon yellow that you're pretty sure you'll only use at Coachella and investing in that boring brown, leather briefcase that your grandma would carry can be a challenge for even the most seasoned fashionista. Remember that an investment in a good handbag in an investment in your future and use the tips below to guide your handbag hunt.
1. Color
When considering a handbag investment, you must always consider color. Hot pink might be the trendy color this month but will you want to be carrying a hot pink bag all through the winter months when the new trendy color is royal purple? I doubt it. I'm not saying you can never buy a crazy candy-colored bag, but if you're looking for a wardrobe staple, it's best to steer clear of loud, bright colors. If you just can't say yes to a brown, black or cream handbag, try looking at soft pink, deep red, or muted mustard as a colorful alternative.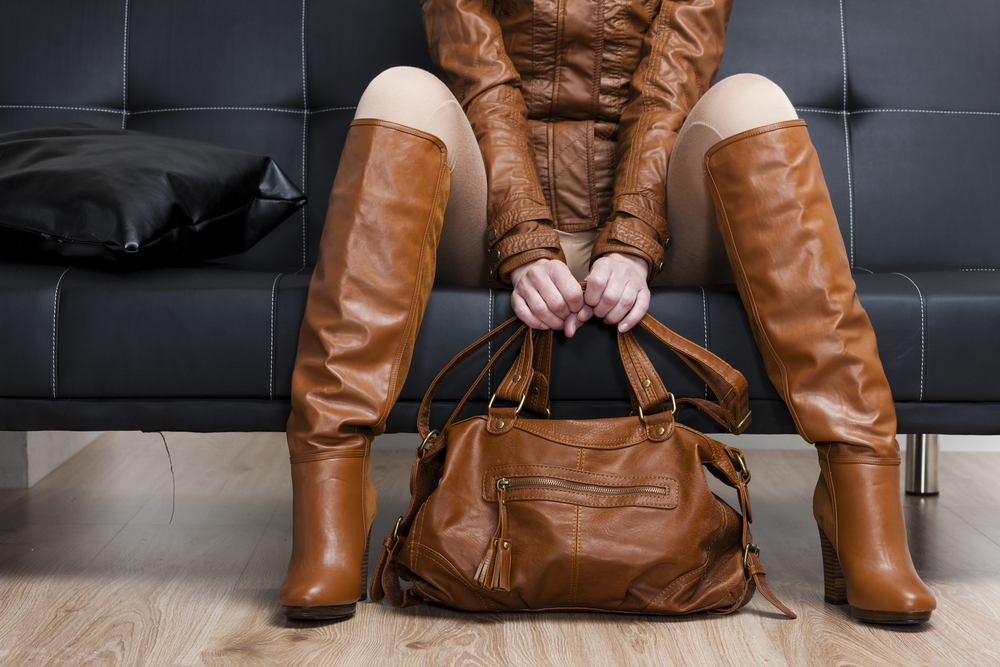 2. Style
When shopping for an everyday handbag, always select a classic style. A structured satchel or messenger bag or a slouchy tote is a safe option. Too much sparkle, too many buckles or zippers overload may distract from the quality of your bag and make it appear tacky. You don't want to invest in a style that's fleeting; you want a timeless bag that you can use for a long time.
3. Size
Ask yourself: is this bag going to fit everything I need? For many women, "what is needed" is more than just the contents of a wallet so keep that in mind when making a handbag purchase. If you need to have your Brita water bottle, your make-up bag, and your miniature poodle in your purse at all times, don't invest in a wristlet. If you'll be carrying the bag to work, make sure it fits your files or laptop. A small bag may be cute, but it often isn't functional.
4. Price
Every girl dreams of owning a Prada handbag but not all of us can afford it. You can find inexpensive, high-quality handbags if you take the time to look around. There is a perfect handbag for every budget. Try the bargain bin at the department store or snag an awesome bag at the secondhand store if you're a little tight on money. You don't have to spend big bucks to find your handbag match.
5. Feel
The last and most important quality of the perfect everyday handbag is how it feels. Are you excited to sling it over your shoulder? Proud to show it off to co-workers or passerby on the street? Confident that your handbag of choice is perfectly, uniquely and totally "you"? If you answer yes to all these questions, then rest assured you and your new handbag are sure to have a long, beautiful, and fashionable relationship.