Are you looking for ways on how to get more followers on Onlyfans? Well, here's how to do it without social media. Yes, there is a way to promote yourself without this useful tool. At this time, start thinking up creative ideas. Get out a pencil and learn how to get more followers on Onlyfans without social media. 
Just So You Know…
It is hard to get followers without the use of social media. Onlyfans is a business where you earn money. But that doesn't mean that you shouldn't try to think of other ways to get yourself followers. For those who would prefer avoiding the use of social media to promote yourself, here's what you have to do. 
Take a creative route and think outside the box. What do you think people did before social media existed? That's right, we had word of mouth. You can still be successful without the use of social media. Here are more creative and unique ways to get more followers on Onlyfans. Work hard to get the results that you want to see.
Self-Promotion
Every business does marketing. Because you are the only one that is in charge, self-promote your work at any chance that you get. You don't have to go all out and make up a huge parade in the town. That's going a little too far. But, if you wanted to do that, creating a parade is an option. 
Why Should I Promote My Work?
First of all, we cannot believe that you are asking yourself this question. Promotion is the #1 told to get your work needs into the world. You cannot sit around and wait for someone to notice your work. How do you think all these authors, artists, or scientists got noticed? Promoting is all a part of work. Choose to do it however you want as long as you get more followers. 
Talk to Your Friends
Let it be a word of mouth. Talk to your friends and tell them to follow you on Onlyfans. That word-of-mouth leads to your friends telling their friends and so on. By the end of the day, you could have more followers than you ever expected. 
Shoutout Advertising
For those who do not have social media, ask a friend who has it to give you a shoutout. That way it advertises your Onlyfans account. Tell them what they should post. Or plan it out together. Heck, you could jump into the advertising with them. Whatever you do to promote your Onlyfans account, remember to make it you.
Shoutout Promotion
If you want to get more followers, try out shoutout advertising. It is one of the best and most efficient ways to get more followers on OnlyFans without using social media. Not sure how this works? 
A shoutout promotion works like this. Other influencers give you a shoutout on their social media or their OnlyFans page. Be aware that you may have to pay someone to do a shoutout for you on their Onlyfans website. Find a list and get suggestions on network groups who will promote for you.
Try Out Webcam Modeling
Only if you are comfortable that is. If you are someone who likes to be on video, get more followers by subscribing to content. That doubles your earnings. The best part is that it's private. Use GEO blocking to help keep privacy and your stream on a low profile. 
Time to Start a Blog
Blogs are great. You can talk about anything. Create a blog to talk about one of your favorite subjects. Or create your very own blog to raise awareness about your Onlyfans page. Talk about what you promote on the page to get possible followers hyped. Blogs are the best way to promote anything.
You can gain subscriptions on your OnlyFans. Turn your blog into what you want it to be. Make sure that you don't post anything that may get you into trouble. The point is to be yourself when blogging. Think about your audience. Whom you are aiming your promotions at is a big deal. If you don't want to just broadcast to adult audiences, young adult audiences are fine, too.
Look into Tube Sites
To give audiences a chance to see what your Onlyfans page is all about, create free clips on certain websites. It gains more traction. Look up what websites you can do this on. Your first idea may be Youtube, but some people consider that to be social media. Again, this is a good time to think outside the box. 
Use Skillshare
What kind of audience are you building? It's important to think about that. Is your content direction toward adult eyes, or you want younger audiences to look at your Onlyfans page, too? Here's an idea: use skillshare. 
Skillshare increases your audience and helps gain more followers. The more people who have heard about you, than you have more opportunities to increase your income.
Using Twitter
Twitter is not like Instagram or Facebook. You can create a unique name. Twitter is one of the best places to promote Onlyfans because of all the hashtags. You can promote your content on this platform. Find the most current and relevant hashtags so you can succeed in your follower's journey. 
Twitter is open to adult content and OnlyFans links. Safely link it in your bio and use OnlyFans hashtags. Look up what hashtags others have used.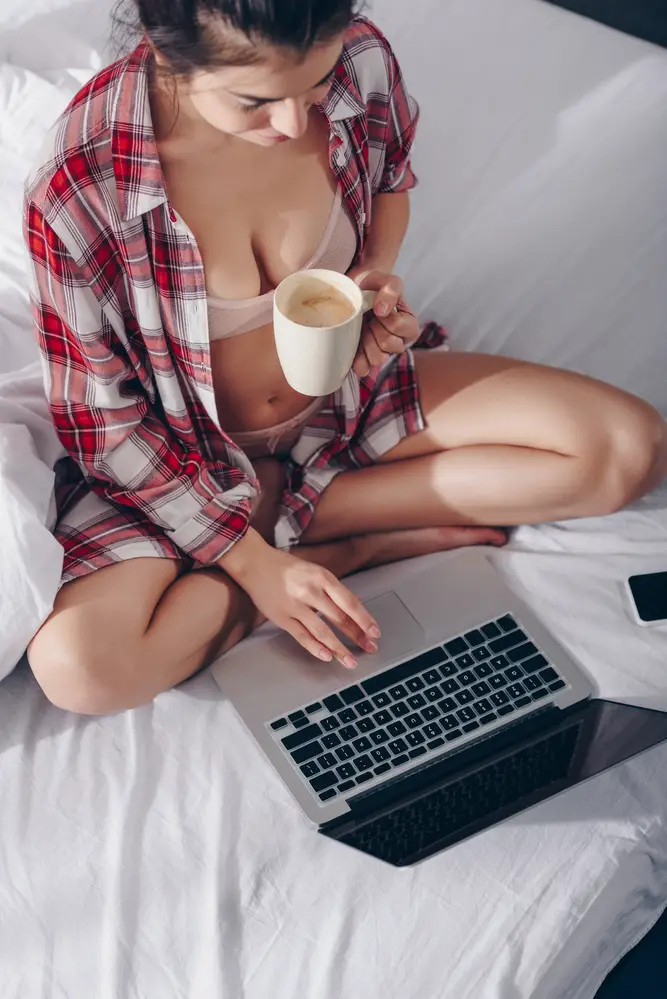 Look into Reddit
Reddit is a great platform to gain more followers. It has 'subreddits'. These are different communities that include your content niche. However, Reddit is a tough place to promote because there are rules. Adult content is not always allowed there. If you don't follow the rules currently, your content will likely get banned. 
How to Promote on Reddit:
Find subreddits that in your niche
Post content
Link Onlyfans to Reddit profile
Tips for Promoting OnlyFans Profile
Because you might risk your appearance on OnlyFans in front of friends or family, here's what you should do to keep a low-profile either when trying to get more followers or just in general. 
You Don't Have to Show Your Face
You can remain anonymous by not showing your face. Most OnlyFans users may not care, but if you are not comfortable because of the adult content that you are promoting, then don't show your face. 
To those who want to show their face, you can. Just be on the lookout for who is following you. It is a risk of being found by someone who knows you. Think about your options carefully.
Don't use your real name on the OnlyFans page. Nor when you are promoting. Being anonymous means you're not using your real name. You are somebody else. Examples of stage names are names that sound like your identity. People should not know that it is you. You may not even have to come up with a name at all.
You should use your real name if you are asked to provide documents to OnlyFans. Provide the necessary documents. Using fake documents only gets you into trouble. Because your real name is linked to your bank account then you won't get paid. And OnlyFans creators will receive a 1099 form if they make $600 or more in one year.
Remain Anonymous on Social Media
For those who decide to promote their FansOnly page on social media, do not link it to your actual social media devices. Keep it separate from where family sees your information. Do not link accounts unless you have to sign in with Facebook or Google.
Never Reveal Your Actual Location
OnlyFans creators have an option to reveal their location if they want to. Do not do this if you are not anonymous. Revealing your location on OnlyFans generates some buzz.
Should I Use Social Media to Promote?
If you are a person who does use social media, we will warn you that you should avoid posting promotions to Onlyfans on your social media pages. Think about it, social media is for your life purposes. You update what is going on in your life like where you are in your education, pictures with friends, and certain updates about life.
You could create new social media accounts to safely hide the promotions from close family or friends. Don't spam the link to your Onlyfans webpage everywhere. However, let friends know that it is you. But there are easier ways to do this instead of going out of your way to make a new profile.
Enjoy the Time the You Have
Lastly, enjoy your time on OnlyFans. Enjoy making promotions. It is exciting. That's what followers want to see. They want to be aware that you are excited about it and you want followers. One of the most important tips about becoming a member of OnlyFans is that you have to comfortable with this kind of attention and promotion.