Are you wondering how to go about convincing your man about a threesome?  You want to spice up your sex life by going wild, but you are scared your partner will kick against the idea? Come on board as we leaf through different ways you could get your partner to let go and try something new in the bedroom.
MUST READ:  Relax Babe! What to do when he's threatened by sex toys
MUST READ: Why It Is Difficult To Say What You Need In Bed
It's never evil to have wild sexual desires, and if you have a partner whom you don't want to cheat on, you must let him into your passions and see if you both feel the same. Having an open-minded partner is vital if you are looking to spice up your sex life and enjoy yourselves together. 
However, if you are yet to reach all the sexual closures of your partner, bringing up wild ideas may pass the wrong message. How do you let your partner know that you want to bring in another guy or girl into the original mix without appearing to be sluty or wayward or even both?
In this informative piece, we are sure of taking you through ways to pass that wild message to your partner without compromising your relationship or bottling up your sexual desires. Sit tight!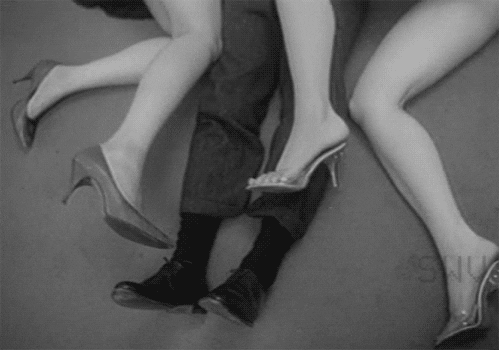 Study Your Partner
Before you bring up the option of going beyond the regular sex to something kinky, you need to understand your partner and study his sexual limits. Most people are sexual conservative and need that extra push to bring out the wild in them. 
While for some people, sex is better off boring and just between two partners. Before you go ahead and bring up your sexual fantasies, you should understand your partner to avoid a nasty outcome or an outright rejection.
What kind of guy are you dating? What's his sexual orientation? How does he feel about dirty sex? Is he open to having more than one sexual partner?
MUST READ:  Struggles of Being a Highly Sexual Woman
MUST READ: Sex on Skype – How To Make Skype Sex Less Awkward
Guys with wild sexual fantasies hardly hide them when they are around the woman they love, so if your guy is in this bracket, you don't have to worry about this stage. You can go ahead and propose your desires and watch him jump on the offer.
However, if you are dating or is married to a sexually conservative guy, it may be challenging to bring up your wild sexual fantasies without an argument.
Thus, if you have such a partner, you have to tread carefully before you spill your wild beans. If you think he is just uptight because he lacks the experience, you can help him reach more sexual heights. But if your partner is firmly against wild sexual fantasies and has shown signs of his discernment towards such acts in the past, then you would have a hard time trying to talk him into it.
Watch the Mood
Before you tell your partner about your desires for a threesome, you should watch the mood and make sure the time is right to take your sexual pleasures to a new height. You cannot bring up such matter when you are fighting or after a big argument.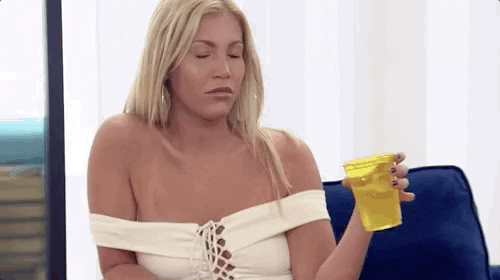 If you have ever cheated on your partner, you shouldn't even consider talking about a threesome with him because it would automatically trigger sad memories of the past and put him off. The best time to talk about a threesome is that time in a relationship when you both just can't have enough of each other. When it's all groovy and the sex drive is high on both ends.
Take Advantage of the Moment
 It's easier to convince your man to try out a threesome when the mood is right. A man can hardly say no to your request if you ask like a woman. 
You can chip in your sexual fantasies right after mind-blowing sex. Your man would be relaxed and open to more opportunities of gratifying sexual pleasures when you both just got off from rolling under the sheets, and that's the time you can make a strong argument about spicing things up for real.
Your man would want to please you and probably want more of the action, so it's easier for you to play into his secret desires.
What to Avoid When Trying To Get Your Husband to Try a Threesome
To easily talk your man into having a threesome, you should not be too persuasive. When you get too compelling, it feels like he is not enough for you, and that would significantly hurt his ego. The best time to discuss your sexual preferences is in the unset of the relationship. If you have missed that window, then it's up to you to gradually talk your man into the benefits of having a threesome. You don't have to take it all out on him if he doesn't see things from your own point, you just have to wait it out patiently and hope he buys your idea.
 Do Not Put Him under Pressure
If you are not sexually satisfied in a relationship, you don't have to show it buy demanding for a threesome and putting your man under pressure. There are ways to tackle sexual dissatisfaction, and demanding for a threesome isn't one.
 Deal with your sexual problems first and do not put your man under the pressure of continuous threesome. You may risk losing your man and the relationship from too many sexual demands. You can help your guy learn how to treat you better in bed as long as he is willing.
Do Not Be Too Needy
Before you opt for a threesome, you must be satisfied with your sex life, so you don't come off as someone who is needy and always wants more. A threesome is an adventure which you should try out and enjoy with your partner.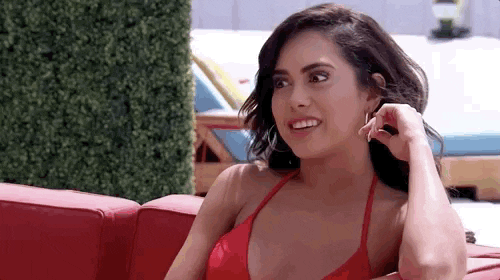 It isn't something you do every time, and you shouldn't confuse it with an open relationship. When you talk to your guy about having a threesome, do not come off as someone needy, instead, bring it up as a modification of your sex life.
How to Choose a Partner for a Threesome 
When your guy finally buys the idea, you both would have to talk about other important things like choosing a partner, getting tested and how frequent you both would love to have a threesome.
Getting that extra partner for a threesome shouldn't be that difficult. But choosing the gender for the job may be the real problem. Your partner is likely to kick against the idea of bringing in a guy, and this could pose a real problem if your proffered choice of a third partner is a guy.
You can get over this by trying it out with a girl first to let your partner understand that you have no other hidden intentions. The first try could open him up into considering the possibility of having any gender join the party.
Things That Could Make Your Arrangement Go South
Although it's cool you try out new stuff to spice up your relationship, you could ruin it if you don't take appropriate measures to avoid issues that may arise from having another sexual partner.
That's why you mustn't make mistakes that could cost you your relationship while you seek for more sexual pleasure. First, you have to understand that having an external sex partner plus your man could expose you both too sexually transmitted diseases.
 Before you and your partner roll under the sheets with another partner, you must carry out a medical test to ascertain your health status and use the necessary protection to prevent any unwanted outcome. Do not bring in any random person just because you are pushed by the pleasurable outcome of a threesome. It should be planned, and you should avoid taking any risk that would ruin the fun.
You should also remember to keep your emotions in check and hope your partner does not see this as an opportunity to start cheating on you with the extra partner. There have been cases where a partner sees the opportunity for a threesome as an avenue to keep on cheating and sleeping with random partners.
 You and your partner must see that threesome is just an avenue to have fun and nothing more. You can do that with random persons, so you don't have to get emotional at any point and ruin your relationship.
Learn How to Cope With the Pairing That May Occur
During a threesome, it's possible that either you or your partner could focus on the other person and leave you out of the party. It's natural and needs a high level of maturity to handle the pairing that could occur.
 You need to talk about that with your partner so you both understand this to avoid the feeling of rejection or isolation that could happen when you have a threesome.Learn how to keep your emotions in check and your mind open to avoid the feeling of isolation.
Pregnancy
 It's possible the other partner (female) may get pregnant as a result of the party, and this could blow up your relationship. The partner may want to keep the baby and thus, impose child support on you and your partner. This could lead to the untimely end of your once beautiful relationship.
To avoid this, you have to get a partner who is open to birth control measures. This way, all of you are sure that there would be no biological outcome from your threesome.